Surimi Salad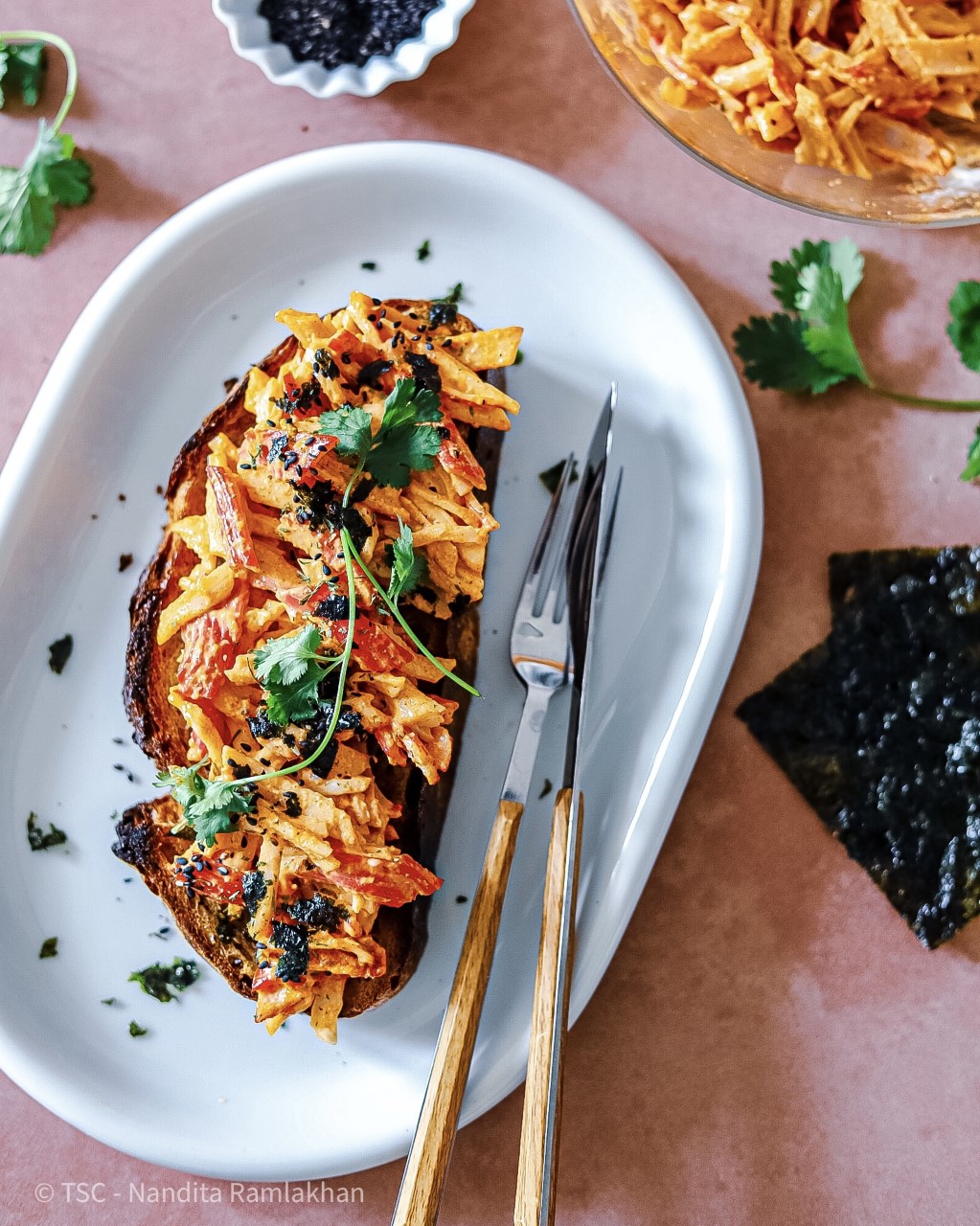 Prep: 5 min

Total: 15 min (including cooling time)
---
Fish
Ingredients
- 200 gr Surimi (plucked or finely chopped)
- 2 tbsp mayonnaise
- 1 tsp lemon juice
- 1 tsp garlic powder
- 1 tsp onion powder
- 1 tsp Pimenton powder (smoked paprika)
- salt & pepper to taste
For garnish (optional):
- black sesame seeds
- dried parsley
- fresh coriander or parsley
Instructions
Shred or cut the Surimi into fine or small pieces and add the remaining ingredients. Mix everything together and season with salt & pepper. Add extra lemon juice or mayonnaise to taste and check my serving tips below. Enjoy!
TIPS:
- Add avocado or cucumber to this salad and eat it on toast, in a wrap or in a sushi roll/bowl.
- For a spicy version, add some Sriracha.
- Make the salad a bit lighter and add yogurt instead of mayonnaise.
If you make my recipes, please tag me in them and use #thespicedchickpearecipes. I'd love to see what you've made