Rainbow Rolls (YouTube Video) - 1st Cooking Video!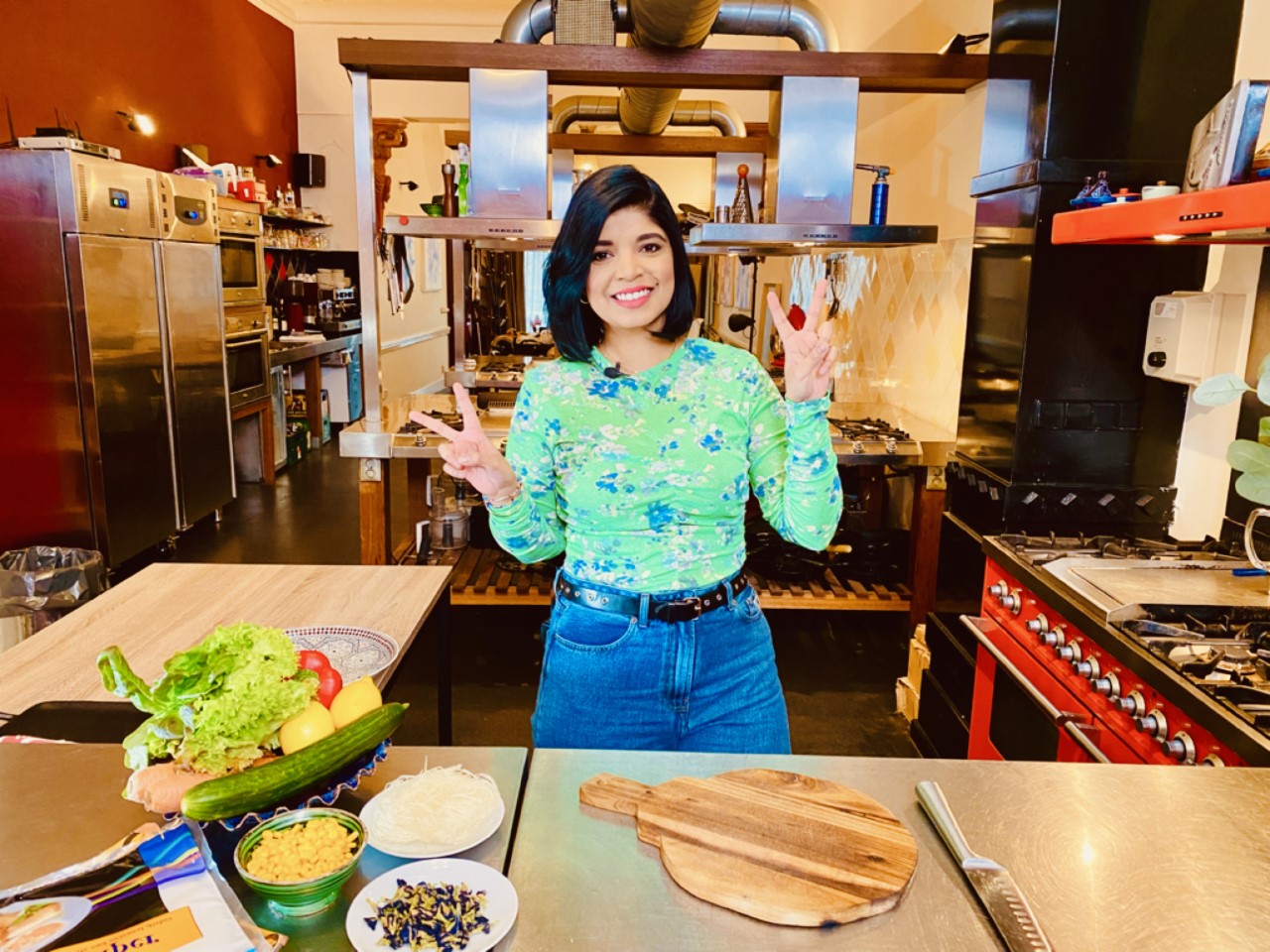 These Rainbow Rolls and Quick Peanut Sauce are part of my YouTube series: "Cooking with Color." In this series I'll show you how to cook colorful food and present it in a fun way. All the food is naturally colored and in this episode you will be introduced to Butterfly Pea Flower. This flower grows in Asia and is used to make tea. With this tea we will color the noodles blue and by means of the addition of lemon juice, these noodles will turn purple. You can also make a cool mocktail for your children by sweetening  the tea with some honey, add some ice, delicious purple and red fruits and finally a drop of lemon juice. You will see a beautiful transition from blue to purple!

Watch the first episode of "Cooking with Color" HERE.
Rainbow Rolls (YouTube Video) - 1st Cooking Video!
Prep: 15 min

Total: 35 min
---
Ingredients
For the Rainbow Rolls:
- 20 Butterfly pea flowers (dried)
- 2 L of water
- 200 gr glass noodles
- 8 rice paper sheets
- 1 red bell pepper
- roman or lettuce leaves
- ½ cucumber (in strips)
- carrot (in strips)
- ½ cup canned corn
- cress for decoration
- black sesame seeds for decoration
- salt and pepper to taste (I didn't think this was necessary, because the quick peanut sauce is already very tasty).
For the quick peanut sauce:
- 3 tbsp peanut butter (I used chunks)
- 1-2 tbsp of boiling water
- 1 tbsp Ketjap Manis (sweet)
- ½ tbsp Sambal Oelek (use a much/little as you like)