Homemade Flatbread w/ Yoghurt (Easy Recipe!)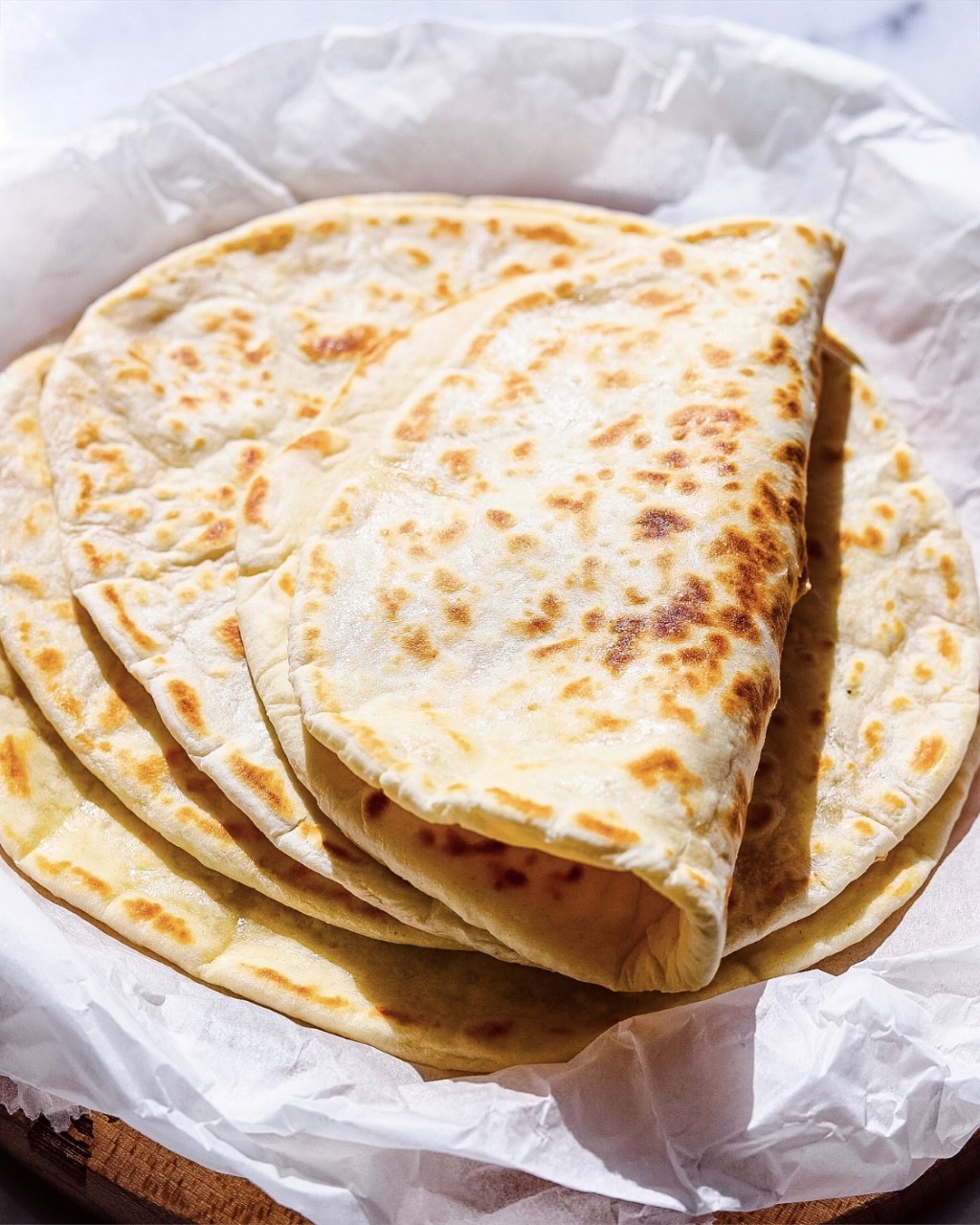 Homemade Flatbread w/ Yoghurt (Easy Recipe!)
Prep: 10 min (plus 30 min proofing)

Total: 60 min
---
Vegetables
Ingredients
NOTE: This recipe makes 4 flatbreads.

- 2 cup AP flour
- ¾ cup yoghurt
- ¼ tsp baking powder
- ⅛ tsp salt

- oil for frying
- non-stick pan
Intstructions
Place all the ingredients in a bowl. Knead until it forms a ball, and it is smooth (10-15 minutes).


Add a bit of oil in the bowl and cover it with a wet kitchen towel (run the towel under hot water and squeeze it out). And place it on top of the bowl.


Let the dough rest for 30 minutes.


After resting, divide the dough in 4 balls. Roll it out thinly. And then cook each flatbread on medium-high heat for about 1-2 minutes (depending on the heat of your pan). Enjoy with my Chicken Shawarma!

TIPS:
- Serve these flatbreads with grilled meat, Eastern meals or use them as (lunch) wraps!
- Add dried (or fresh) herbs such as as Zaatar, thyme, oregano, parsley or coriander to your flatbread dough. This will give it extra flavour!

If you make my recipes, please tag me in them and use #thespicedchickpearecipes. I'd love to see what you've made.