Easy Peasy Profiterole Wreath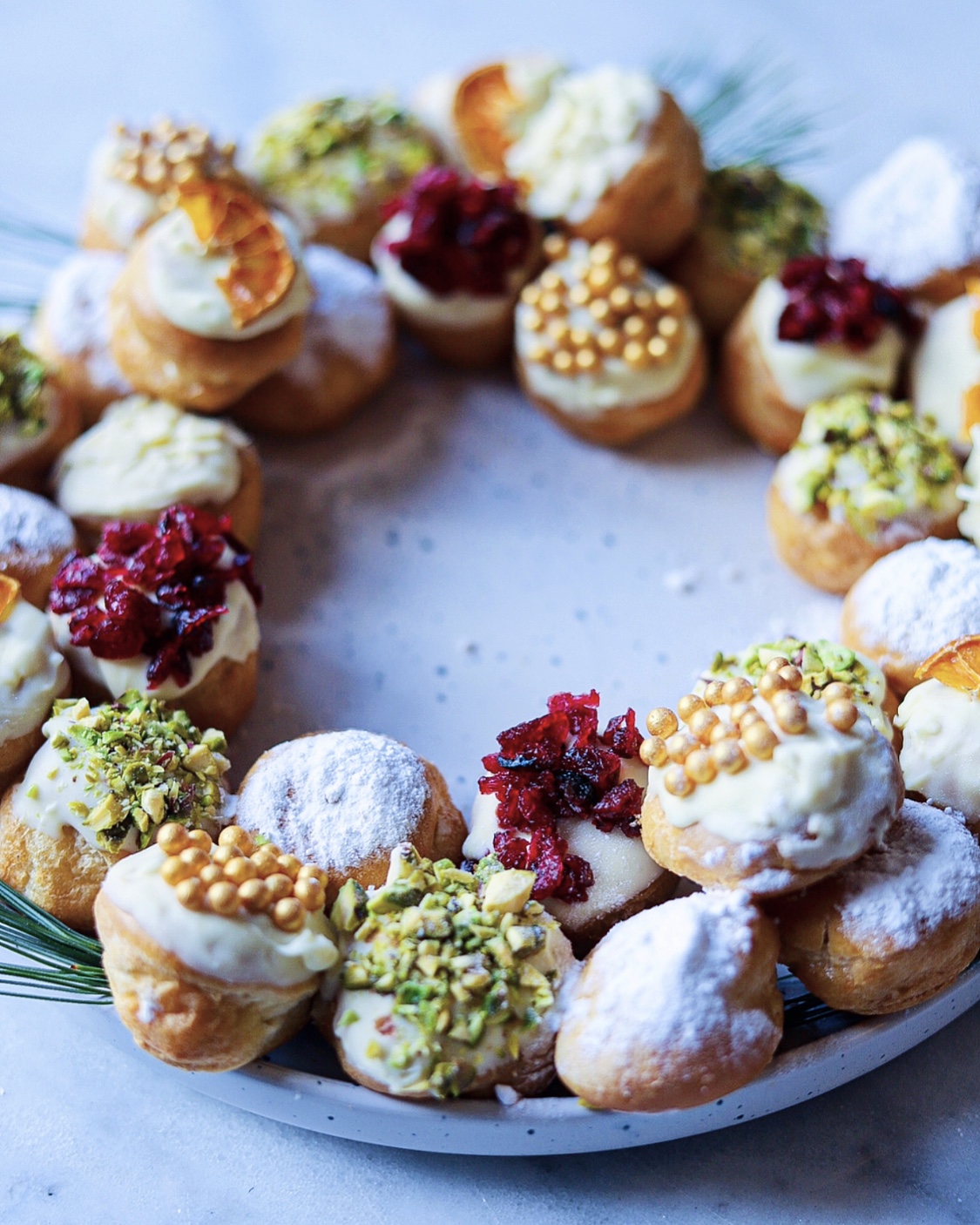 Easy Peasy Profiterole Wreath
Prep: 10 min

Total: 25 min
---
Vegetables
Ingredients
- two boxes of Profiteroles (I've used Albert Heijn)
- 100/125 gr white chocolate (melted, au bain-marie)
- ¼ cup pistachios (finely chopped)
- ¼ cup dried cranberries (finely chopped)
- dried mandarin slices (optional, thinly sliced and dried for  3 hours on 100C / 212F)
- sprinkles
- powdered sugar
Intructions
Finely chop your pistachios and cranberries. Place them in separate bowls just like your sprinkles, mandarin slices and powdered sugar.


Then melt your white chocolate au bain-marie. When the chocolate is melted stir well an dip your profiteroles in it followed by a sprinkle of the toppings.


When you've finished them all it's time to make the wreath (you also serve them just like that). I made clusters of 3 profiteroles (glued with white chocolate) and arranged the rest in between, on the sides and even on top until I was satisfied. Finally sprinkle some powdered sugar and keep in the fridge until dessert time!

TIP: let your kids (or other little people) do the work and let them have fun while making this dessert for you ;-)

If you make my recipes please tag me in them and use #thespicedchickpearecipes. I'd love to see what you've made.