The Taste of Malaysia and interview the Ambassador of Malaysia, H.E. Dato Nadzirah Osman!
Due to the corona measures the atmosphere was more intimate but fun nonetheless. Of course we got to taste some delicious food which were distributed during the live cooking demo's. How does Chicken Curry, Nasi, mochi with Durian (yes, I got lucky again ;-) and Malaysian Iced coffee sound? Not bad right?!

Check out my food reviews on these delish eats and drinks HERE.
Interview with The Ambassador of Malaysia, H.E. Dato Nadzirah Osman
The Ambassador of Malaysia, H.E. Dato Nadzirah Osman who was also there, told us the first time (at the Malaysian Food & Fruits event) that Malaysian cuisine reflects on the multi-ethnic population and is rich with cooking traditions. But how well does she know the Dutch kitchen? Read the below interview and get to know the Ambassador and her taste of Dutch food!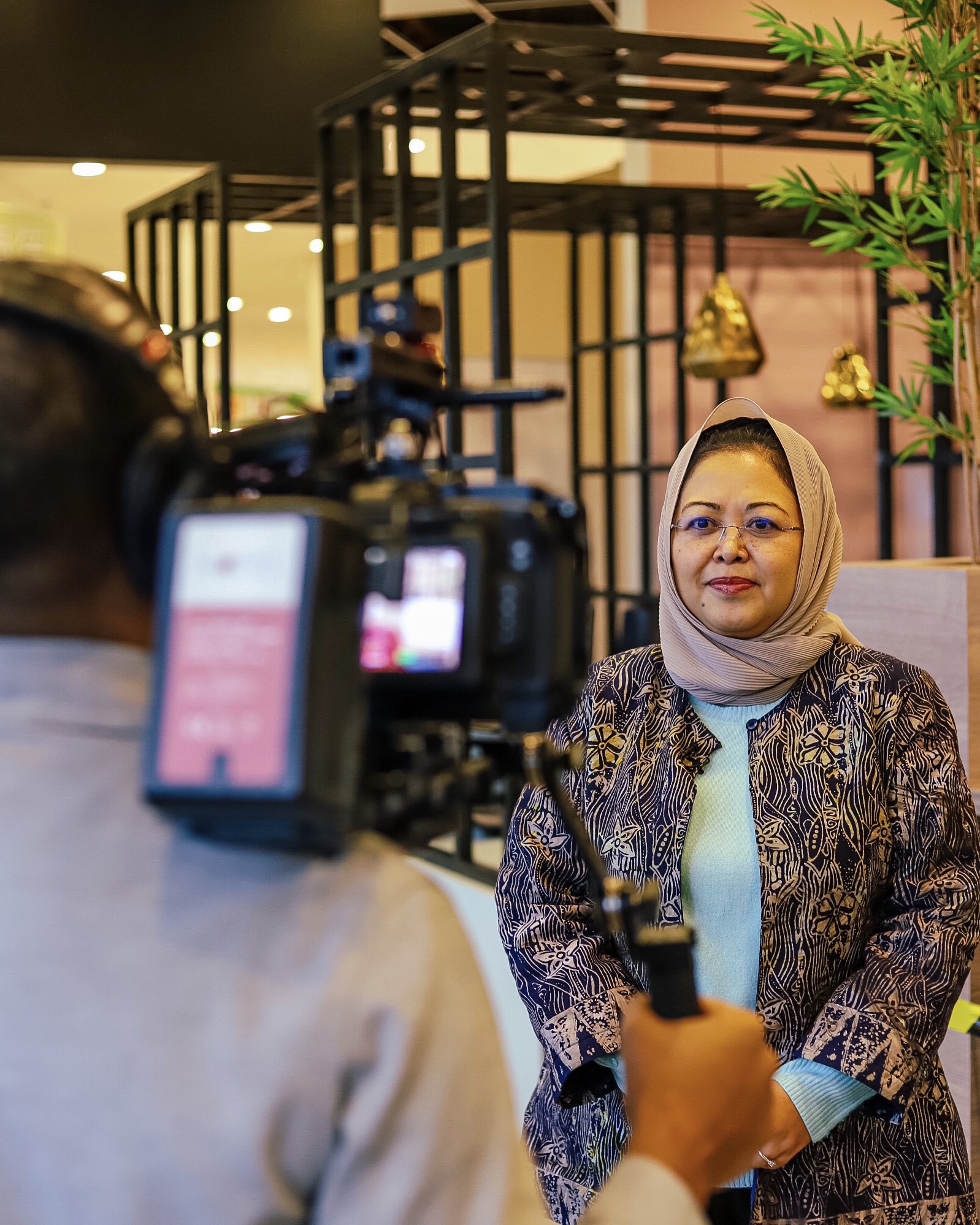 Nandita: Dear Ambassador, would you like to tell something about yourself first?

The Ambassador of Malaysia, H.E. Dato Nadzirah Osman: Thank you for having me on your blog. Well, to begin with, I was born in the Northern part of Malaysia in the state of Kedah, which is famous for its paddy fields and the beautiful island of Langkawi. I have been in the diplomatic service for 27 years. I presented my letter of credence to King of The Netherlands on 8 September 2021. I previously served in Prague, London and Mexico City. I love to read, travel and cook.

1. How well did you know the Dutch cuisine or food when you came to the Netherlands?
To be honest, I didn't know much about the cuisine prior to arriving in The Netherlands but was certainly looking forward to explore the varieties of Dutch culinary.
 
2. Have you tried Dutch food? If so, what was the first thing you tried and did you like it?
Yes. The first thing I tried was stroopwaffles and I loved the taste.
 
3. If you could introduce a Dutch dish or snack in Malaysia, what would it be? And why?
Definitely Stroopwaffles! The taste is sweet with hints of cinnamon. Many Malaysians bring back stroopwaffles as souvenirs for their family and friends. 
 
4. Is there a Dutch dish or snack you would never want to try? 
I am a foodie and enjoy trying new dishes andexperiencing with new flavours. Can't wait to try the "verse haring" (fresh raw herring).
 
5. If you could create a fusion meal (Malaysian and Dutch) which two dishes would you combine? 
A combination of the famous Poffertjes (Dutch mini pancakes) and durian (Malaysia's tropical fruit) as topping! I think that the rich, creamy and sweet taste of durian can go well with these fluffypancakes, which is also one of my favourite Dutch snacks.
 
6. Every cuisine has its own cooking traditions, but what makes Malaysian cuisine stand out from the rest? 
Malaysian cuisine represents the cultural diversity, the intertwined of many influences and uniqueness of the country's cultural heritage.These influences extend from the cooking techniques and tools used and the exotic flavours and spices added in the dishes.
 
7. If there's one Malaysian dish that feeds your soul or which you can eat any day, what would it be?
Nasi lemak! It can be savoured during breakfast, lunch, or dinner. Nothing beats the aroma of traditional coconut milk rice infused with pandan leaves and ginger and with various condiments including hard-boiled/fried eggs, crispy fried anchovies and peanuts, slices of cucumber and a dollop of sambal.
 
8. Is there something you'd like to say to my readers?
Discover the beauty of different cuisines and tropical fruits because you wouldn't know until you try it.
For instance, there are some people who can't stand the strong smell of durian but it turns out that they love the taste and the texture. And for those who are not familiar with Malaysian cuisine, you can always experiment with new flavours by combining Malaysian ingredients with local recipes and cooking styles to produce new taste sensation!
Nandita: I'd like to thank you so much for your time Ambassador. I had a great time at the events and it was very lovely to meet you. I wish all the best with your work here in the Netherlands.
Thank you word
Special thanks to the The Ministry of Agriculture and Food Industries Malaysia (supported by the Embassy of Malaysia in The Hague, Tourism Malaysia The Hague and Malaysia External Trade Development Corporation (MATRADE) for giving me another opportunity to support their objective in promoting The Malaysian Food & Fruits Week and their excellent service!
The Spiced Chickpea teamed up with Tourism Malaysia The Hague for this sponsored article.