Tasting Malaysian Food & Fruits – round 2! #MFFW2021
To Durian or not To Durian? 
That is indeed a question, which I will answer later on. Don't worry ;-)
But first, let me tell you more about my day, the delicious eats at the Malaysia Food & Fruits event and the lovely people I met.
We started with a warm welcoming word from Mr. Muhamed Salim bin Mohd Ali, the Agriculture counsellor, who's main objective is to promote local Malaysian fruits and cuisine in Europe. I have zero objections towards that, because by now you must know that I have soft spot for all Asian foods and fruits. And I'm more than happy to have them at hand just by going to an Asian supermarket. So, keep at it, Mr. Muhamed Salim bin Mohd Ali, because I'm sure the Dutch will fall in love with all these delicious food & fruits, if I don't beat them at buying them first ;-)
We also met the Ambassador of Malaysia, H.E. Dato Nadzirah Osman, and she was so kind to explain more about the fruits and foods of her beautiful country. We even had a royal tasting at the table with the Ambassador and tried a variety of fruits such as, papaya, pink dragon fruit, mangosteen and star fruit. Though, I am already familiar with all these fruits, I must admit these tasted so fresh, juicy and perfect!
After the fruit tasting, we devoured the most delicious Nasi Lemak. This dish originates from Malaysia and consists of coconut milk rice which is served with a sambal, fried anchovies, peanuts, an egg and cucumber. If you haven't tried Nasi Lemak yet, then you must, because you're really missing out. The flavors and spice combinations are just heavenly!

Durian alert!
And now you've finally arrived at the part were even Hamlet would question this. Because, my dear readers, I tried not one but three types of Durian desserts which were made by chef Victoria van Benekkum. The first one was a profiterole (a puff pastry) filled with a Durian cream filling. Then we had some sticky blue rice with a Durian sauce, and we ended with a Durian mochi. I know that's a lot of Durian tasting for a non-experienced Durian taster ;-) 
The verdict, you ask. Well, I've heard many stories about Durian, you have the haters and the lovers, but I guess I'm somewhere in the middle. The desserts were definitely not bad at all, I enjoyed the profiterole and mochi. Chef Victoria did her best to convince all of us - which is very brave task in itself. I also tried the fresh Durian and that was actually quite tasty. The texture was like custard, the flavor slightly sweet and the smell wasn't as pungent. So, maybe it's a combination of really REALLY fresh Malaysian Durian, a food & fruit tasting with the Ambassador and other cool food bloggers that convinced me to try Durian so many times in one day. Would you try it?

>>Check out THIS cool video and get a taste of the event and see me eating Durian live on camera!


The Star Fruit of the event!
Though the Durian fruit tasting was memorable but the fruit that truly won my heart, was the star fruit. A delicious sweet and sour, star shaped fruit which is juicy, chewy and fresh. I love eating this fruit with just salt or on its own. The flavors of the star fruit that I received in my goodie bag, inspired me to make a chutney. It's so good to have it with a plain roti, rice and dal or just with a slice of Parmesan cheese on toast. So, click HERE for the recipe and check it out!
To be continued: Flavours of Malaysia at Wah Nam Hong
If you also want to know more about the Malaysian cuisine and want to try out some of the authentic dishes. Then head over to Wah Nam Hong, because from the 16th of September until the 16th of October, you can enjoy a variety of Malaysian food and fruits and online they share a variety of recipes. So, get inspired and enjoy all these yummy dishes!

Thank you word
Special thanks to the The Ministry of Agriculture and Food Industries Malaysia (supported by the  Embassy of Malaysia in The Hague,  Tourism Malaysia The Hague and Malaysia External Trade Development Corporation (MATRADE) for giving me another opportunity to support their objective in promoting The Malaysian Food & Fruits Week and their excellent service!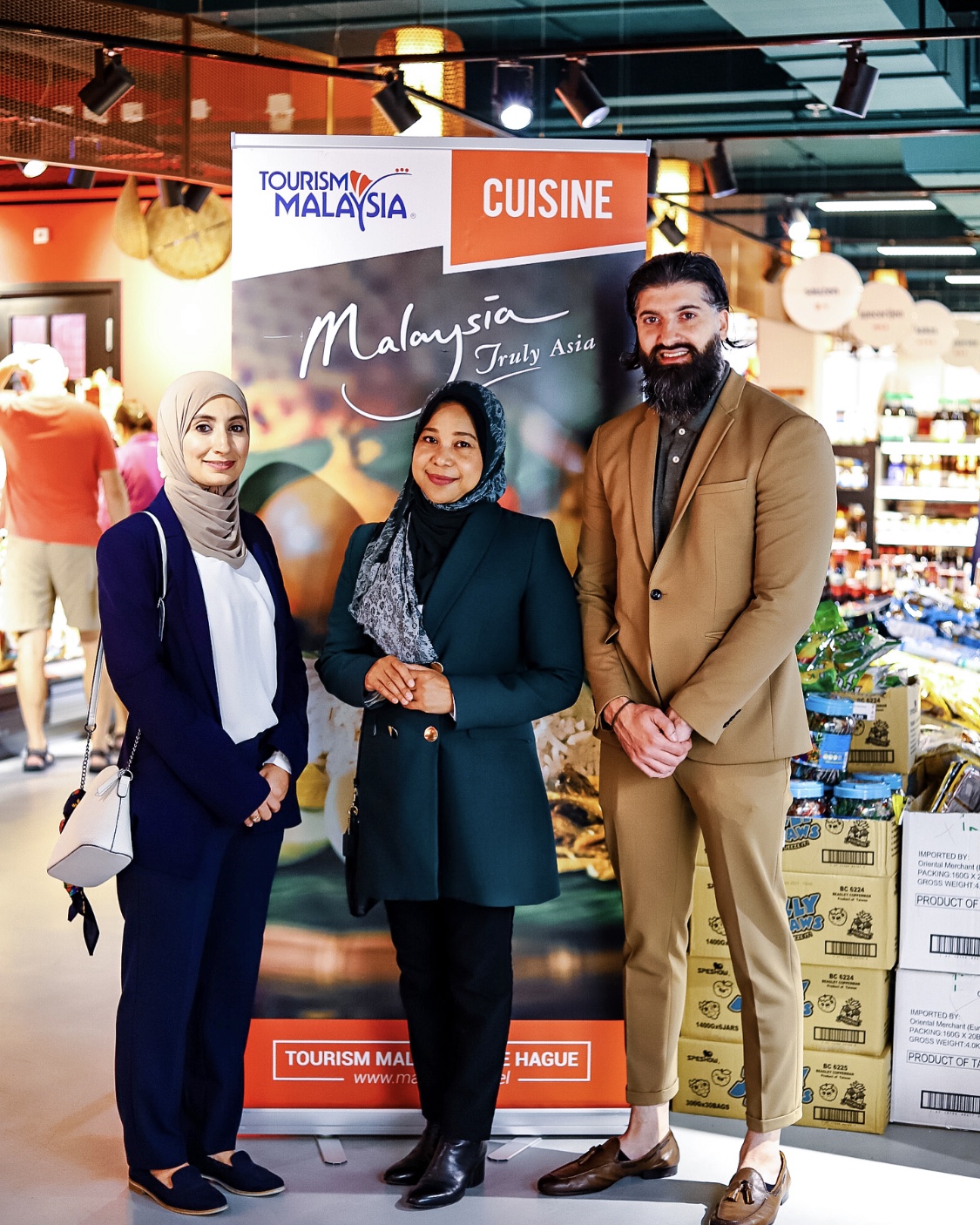 The Spiced Chickpea teamed up with Tourism Malaysia The Hague for this sponsored article.