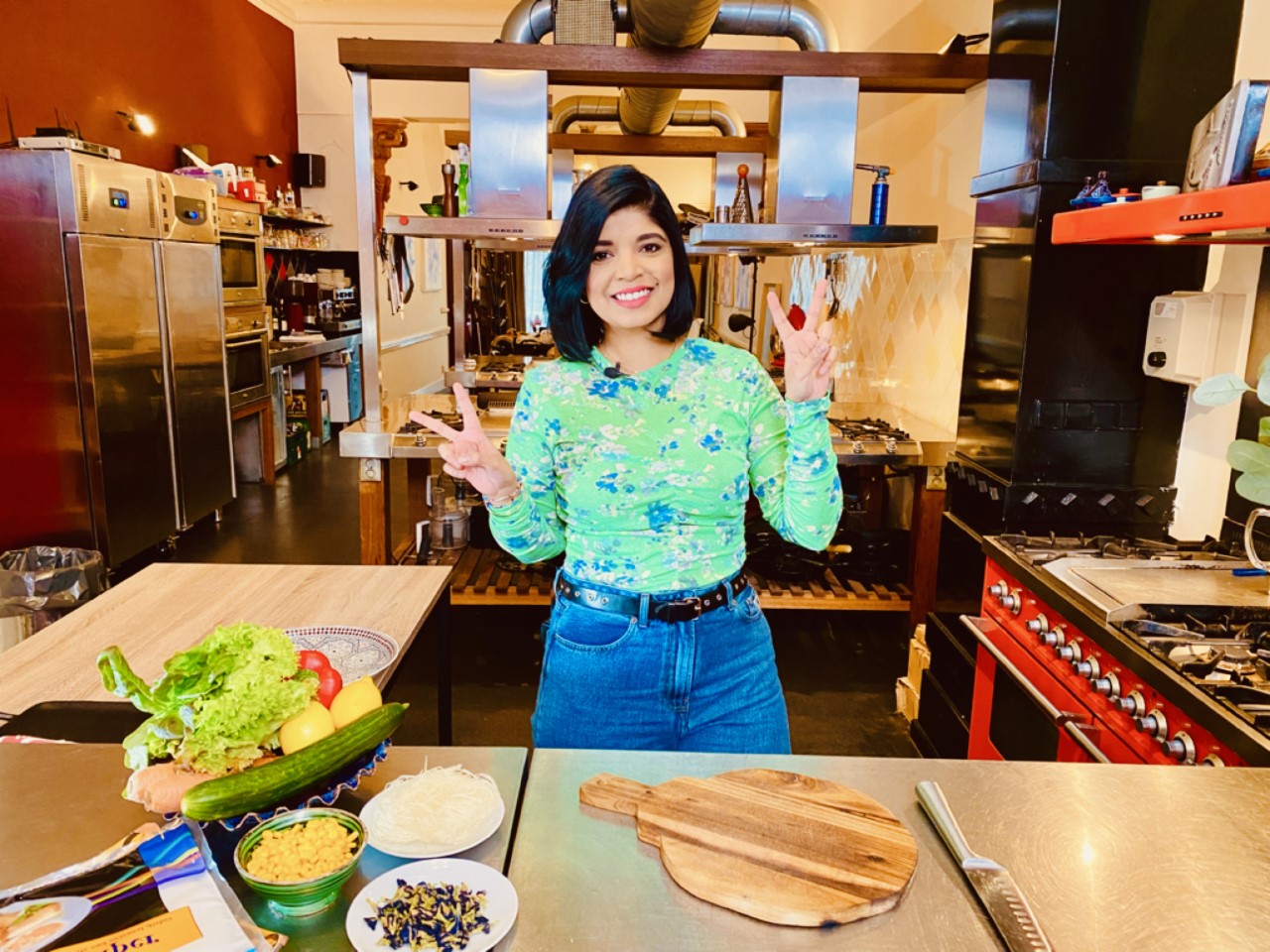 Welcome to The Spiced Chickpea!
I'm Nandita and I live in the Netherlands, but I was born in Surinam (South-America), a former colony of the Netherlands. Actually, we were all (mom, dad and my older and younger brother) born in Surinam and lived there until we moved to the Netherlands in 90's.

The Surinamese culture is very diverse and dynamic due to the population of this country. The people came (mostly shipped to work on the plantages and never went back) from many countries like Asia (China, India & Indonesia), Africa and Europe (Dutch/Jewish & Portuguese, the settlers). Hence, the cuisine is a combination of many cuisines and they all influenced eachothers's dishes with their spices and herbs. This resulted in the new Surinamese kitchen with dishes like: nasi, bami (fried rice and noodles), roti (stuffed flatbread served with meat & vegetables), pom (oven-dish/casserole with Tajer, a root) and many more. 

My cooking can be described as authentic, cultural and often inspired by my Mom's Surinamese dishes (roti, nasi & bami) and her way of using spices and sauces to create new dishes e.g. her Asian style samosa's (unfortunately, not yet featured on my blog). Those are the dishes I grew up with and love recreating, since it left a mark that's linked with so many family memories. I also love using warm spices and create an explosion of flavours in the dishes I make. Sometimes cross-culture experimental, but always comforting and straight from the soul. And those are the dishes that you'll find here!
Follow me on my Instagram and Facebook account for more updates on new food adventures! And if you have any questions or comments feel free to ask me. I'll be happy to answer them!
If you want to collaborate with me please send me a message: info@thespicedchickpea.com
Love,
Nandita